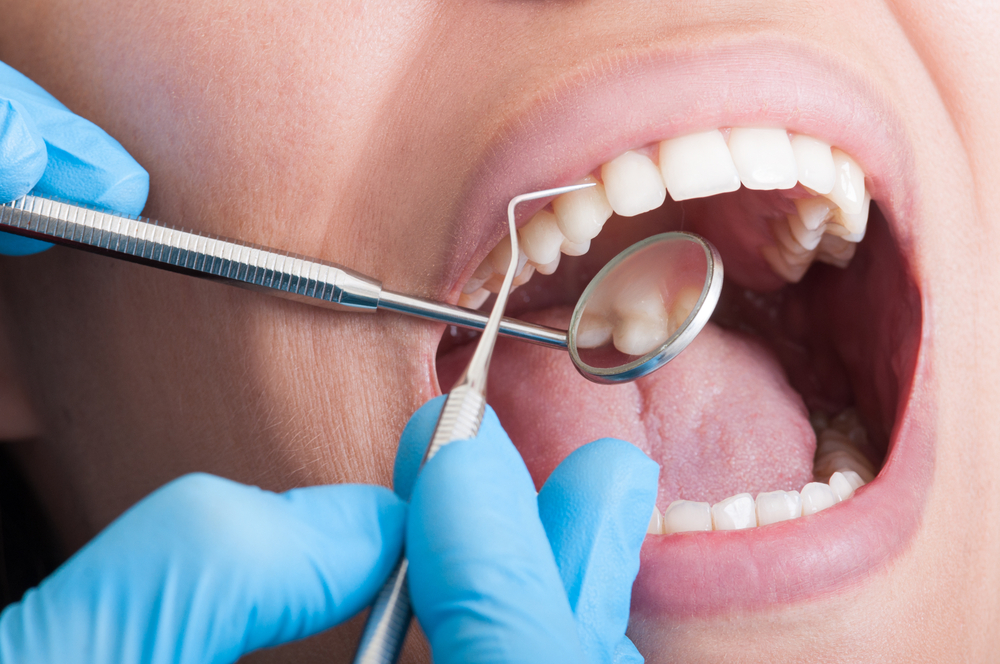 Dental Cleanings & Checkup | Fort Worth TX
At your six-month dental checkup, your dentist should perform dental cleaning as a preventive procedure to maintain healthy teeth and gums. Professional teeth cleaning is necessary to remove accumulated plaque and tartar from in between your teeth and gums, which may be responsible for various oral issues such as cavities, gum disease, bad breath, oral cancer, and so on.
During your routine dental visit, which should be every 6 – 12 months, your dental hygienist will first examine your teeth before cleaning them. The examination involves physical assessment of your teeth, gums, tongue, and the entire mouth for any concerns using a small mirror. If there are any noticeable problems, the dental hygienist will consult the dentist to determine whether it's safe to proceed with the cleaning. But in some cases, it may be necessary to first clean your teeth and then perform the examination in order to obtain an accurate diagnosis. Your dental professional will determine the right sequence for your specific case.
What to Expect
Routine dental cleaning takes about 30 minutes depending on how long it has been since your last cleaning. This is because plaque will continuously calcify and mineralize on the surface of your teeth to form tartar. During this time, the dental hygienist will:
Use a scaler to remove plaque and tartar from the surface of individual teeth, between the teeth, and around the gum line.
Polish the teeth using a high-powered brush with a soft rubber cup. This not only removes any surface stains, but also makes your tooth surface smooth and shiny to make it harder for plaque to form.
Perform professional flossing in order to thoroughly clean the area between your teeth to remove any leftover plaque and toothpaste from the previous steps.
Rinse your mouth using a solution containing liquid fluoride to remove any debris and clean your mouth.
Apply flavored fluoride by putting it in flexible trays that are then placed over your teeth for 30 seconds. This helps to strengthen your teeth and enhance the protection against plaque and calculus.
Schedule Your Appointment
While many dental procedures can be dreadful, teeth cleanings are easily tolerated by most people because they're not only simple and painless, but also an important part of maintaining your long-term oral health. To learn more about what to expect from a routine dental cleaning in Fort Worth TX, please contact our office today.