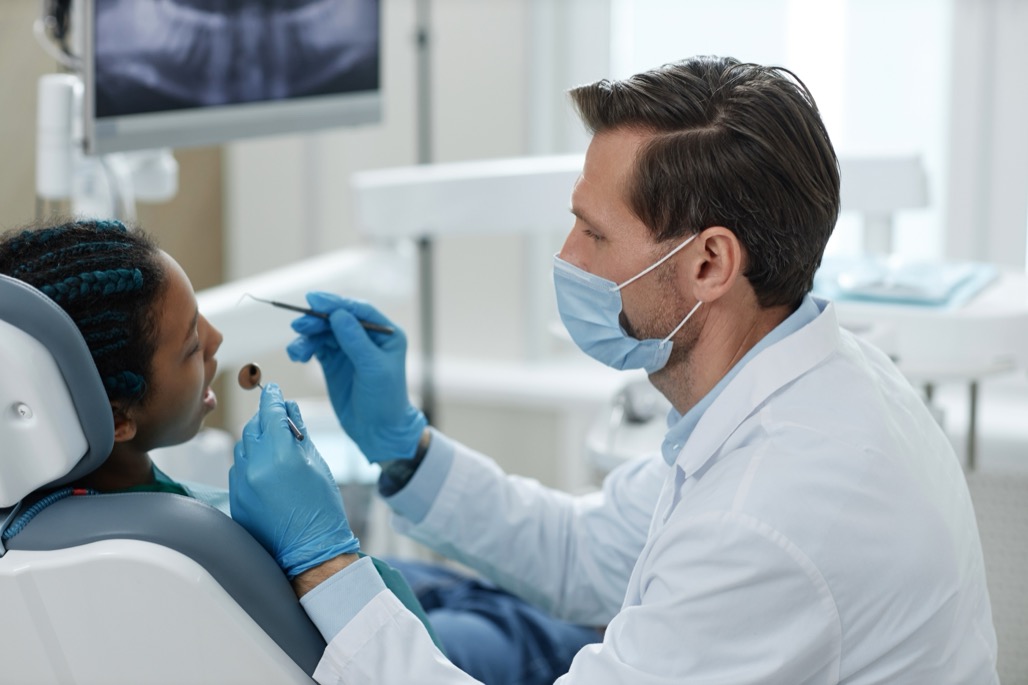 Dental Exam and Cleaning Near Me in Forth Worth
Dental Exam & Cleaning Near Me
Dental exams and cleaning are absolutely important and they help
determine the status of your oral health. Since your oral health is
connected to your overall health, regular dental exams and cleaning help
you stay healthy. Find a dentist near you and schedule your first
visit.
The benefits of dental exams and cleaning include;
Healthy teeth and gums

Prevention of potential dental problems

Early detection and treatment of dental problems
What to expect during dental exams &
cleaning
Teeth & gum cleaning
Dental cleaning involves removing plaque and tartar that contains
bacteria that expose you to tooth decay. Regular brushing is not enough
and you require professional cleaning regularly.
Dental X-rays
X-rays capture images of the interior of your teeth and gums to help
your dentist discover potential problems. These are done in a process
known as examination. A dental examination is usually non-invasive and
involves other techniques too.
Full check-ups
As part of our routine exams and cleaning, we perform a full checkup
on your teeth, gums, jaws, cheeks, tongue, neck, and head.
Oral cancer screening
Oral cancer is becoming more common nowadays. We take the opportunity
to screen you for oral cancer at each exam appointment.
During your first dental exam & cleaning with us, we will have a
discussion about your oral health and your lifestyle to determine
whether you are at risk of developing dental problems. If you need to
adjust your lifestyle, we will help you make the changes slowly. If you
already have a dental problem, we will create a treatment plan suitable
for you laying down all the available treatment options.
Call us to speak to a dental exam & cleaning dentist near
you.